The Beatles were a musical group who performed and recorded together from 1962-1970.
The band was founded by John Lennon (1940-1980) and also included members Paul McCartney (born 1942), George Harrison (1943-2001), and Ringo Starr (born Richard Starkey in 1940).
Lennon (pictured below circa 1964-1965) played rhythm and lead guitar, as well as harmonica and keyboards.
McCartney (pictured below circa 1965) performed on bass, lead guitar, and keyboards.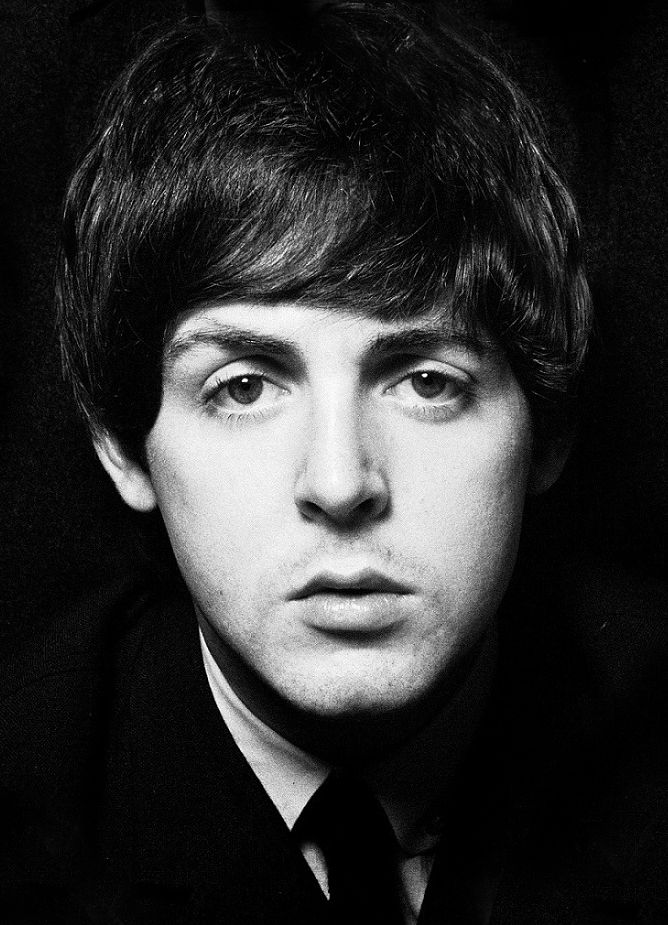 Harrison (pictured below circa 1964-1965) was generally the band's lead guitarist, though Lennon and McCartney occasionally played that role.
Starr (pictured below circa 1964) was the group's drummer on all but a very few of their tracks.
Together the band released thirteen albums, and twenty singles.
Lennon and McCartney wrote most of the group's canonical songs, either as a team, or as individuals; George Harrison contributed twenty-one original compositions to the band's recorded oeuvre.